Cholesterol — a waxy substance that builds in the arteries. Cholesterol is a type of lipid, just as fats are. However, unlike fat, cholesterol can't be exercised off, sweated out or burned for energy. It is found only in animal products, beef, chicken, pork, fish, eggs, organ meats and animal by products.
Filling your plate with meat, dairy products, and eggs could be a recipe for heart disease, obesity, cancer, diabetes, and even impotence. Leading health experts agree that going vegan is the single best thing we can do for ourselves and our families.
Healthy vegan diets support a lifetime of good health and provide protection against numerous diseases, including some of our country's biggest killers: heart disease,cancer, and strokes.
Meat, eggs, and dairy products are high in cholesterol and saturated fat. (No plant food in the world contains any cholesterol.) As these fatty substances build up inside the walls of arteries as "plaque," blood flow to all areas of the body is impeded. This artery damage is called "atherosclerosis." When too little blood reaches various regions of the body, normal bodily functions are impaired, setting people up for a number of diseases, most notably heart disease. Here's the good news: Now that we know what heightens the risk of heart attacks, we can take steps to prevent them. Studies have shown that a healthy vegan diet—rich in whole grains, fruits, and vegetables—can stop and even reverse heart disease. People following a plant-based diet have 2.5 times fewer cardiac events, including heart attacks, strokes, bypass surgery, and angioplasty. Saturated fat is a culprit, too: Higher-fat diets raise estrogen levels, whereas plant-based diets tend to keep estrogen at a safe level that doesn't promote the growth of cancer cells. Moreover, fiber, which is found in most vegan foods, can help our bodies eliminate excess estrogen, cutting the risk of cancer.
The Academy of Nutrition and Dietetics states that vegetarians and vegans enjoy a lower risk of death from ischemic heart disease, lower blood cholesterol levels, lower blood pressure, lower rates of hypertension and type 2 diabetes, and lower body mass indexes, as well as lower overall cancer rates. The ADA concludes that vegetarian or vegan diets "are healthful, nutritionally adequate, and may provide health benefits in the prevention and treatment of certain diseases.
Well-planned vegan diets provide us with all the nutrients that we need, minus all the saturated fat, cholesterol, and contaminants found in animal flesh, eggs, and dairy "products". Scientists have also found that vegetarians have stronger immune systems than their meat-eating friends; this means that they are less susceptible to everyday illnesses such as the flu.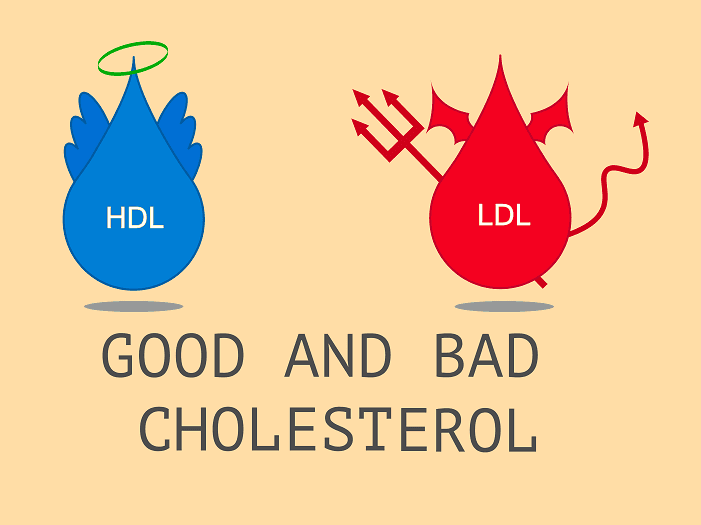 What are the different types of cholesterol?
There are two types: high-density lipoprotein (HDL) and low-density lipoprotein (LDL). As a general rule, HDL is considered "good" cholesterol, while LDL is considered "bad." This is because HDL carries cholesterol to your liver, where it can be removed from your bloodstream before it builds up in your arteries. LDL, on the other hand, takes cholesterol directly to your arteries. This can result in atherosclerosis, a plaque buildup that can even cause heart attack and stroke.
*There is lots of information out there! The more you educate your self the more you will help save you and your loved ones! Great place to start is some documentaries, you can watch either on YouTube or Netflix is "Cowspiracy" "Earthlings" "Forks Over Knives" "The china study" "what the health" Once you find them you will find more... Truth.
Every person needs to be the change... and it starts with YOU! Make the change!
*link to information above here and here